Life Without Limits because there are no limits to what you can achieve.
Let's Talk SEX with Maureen McGrath
Joan Kaylor
Jan 15 2020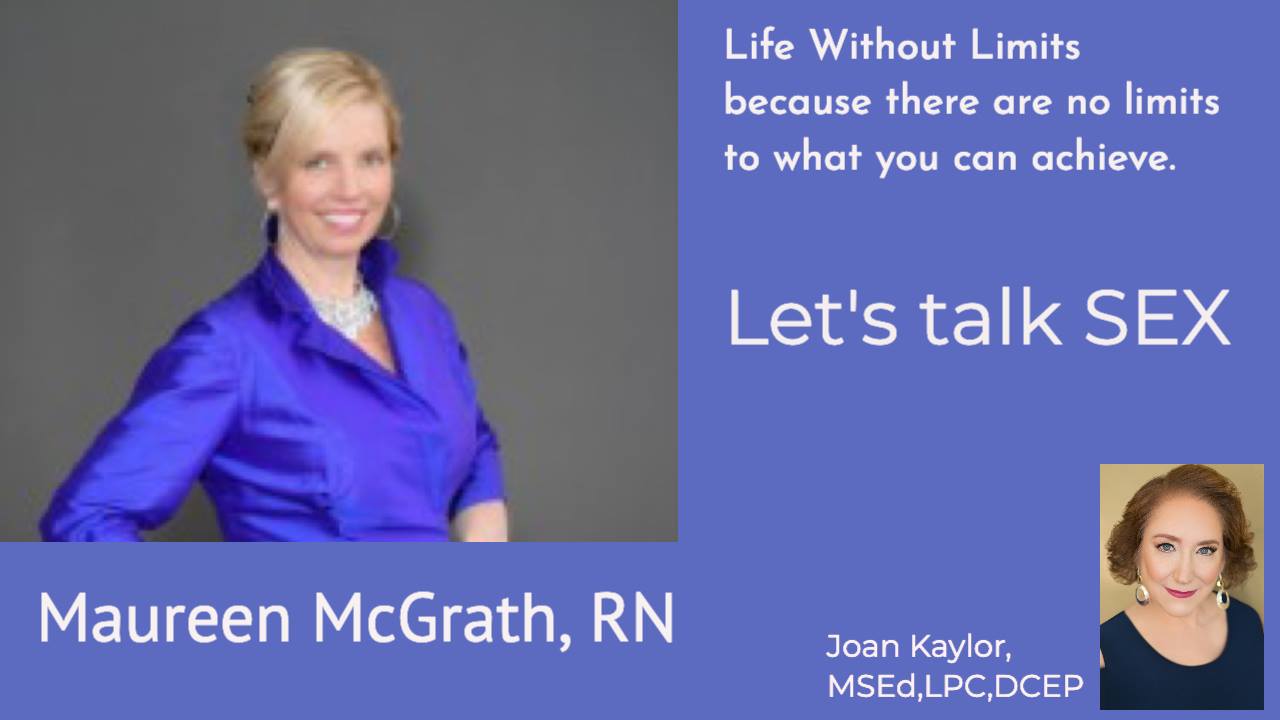 Maureen is a passionate educator, avid blogger, thought leader and leader in women's health.
Maureen hosts The Sunday Night Health Show a live listener call-in two-hour radio program that airs on all stations across Western Canada on the Corus Radio Network. The Sunday Night Health Show is an evidence informed radio program about sexual health, overall health and relationships. It is a Free Download on iTunes, google play and Spotify.
Maureen is a trusted health care professional and well-established voice in radio and on social media. She has hosted the Sunday Night Health Show since 2012 with increases in ratings year over year. She has over 20,000 engaged social media followers on Facebook, LinkedIn, Twitter and Instagram.
Maureen McGrath is an RN, Nurse Continence Advisor, Health and Sexual Health Educator. She is in private practice in Vancouver, British Columbia. She also does on-line consults around the globe. Maureen has collaborated with a fertility center in Vancouver to raise awareness.
Her TEDx Stanley Park presentation on "No Sex Marriage" has received close to 20 million views placing her in the top 10 for all TEDx and TED talks combined worldwide.
Her blog is 50ShadesofPink.ca. She is the author of the book Sex & Health: Why One Can't Come Without the Other. Her website is backtothebedroom.ca
TEDx talk: https://www.youtube.com/watch?v=LVgzO...
http://www.50shadesofpink.ca/
Sunday Night Health Show iTunes link: https://podcasts.apple.com/ca/podcast...
She has been "the voice" for many successful brands. She does health care consulting for a multitude of companies. A sought-after speaker, she recently completed a 7-city cross country tour on sexual health to an audience of 400 hundred physicians.
Maureen has been featured on Global news, Shaw TV and Joy TV. She has been in publications such as The Vancouver Sun, Elle Magazine, Canadian Health, Huffington Post, The Georgia Straight, The Langley Times and The North Shore News.
RECENT PROJECTS INCLUDE:
Thought Leader and Clinical Care Expert for an international home care service organization where she contributed to revisions of Operations Manual and Clinical Care Pathways. Also developed and implemented Development the "Caregiving as a Career Program." She advised on best practice and revised the Clinical Policy and Procedure Manual. She also contributed to the development of the Care Designer Program. Created articles for "The Caring Journal," Nurse Next Door's blog. She developed the Memory Care Education Program for Franchise Partners and Caregivers in US and Canada.
Maureen was the Nurse Manager for the Perinatal Services Program at Vancouver Coastal Health, Lion's Gate Hospital and included operations and education for Labor and Delivery, Postpartum and Special Care Nursery. As a Contract Nurse Manager/Educator for a major health care company across Canada, Maureen was responsible for policy and procedure development and development of education programs for the nursing staff.
Maureen also consulted on best practice for a women's health company in Canada. In January of 2019 Maureen completed a 7- city cross Canada speaking to physicians about sexuality, low sexual desire and Hypoactive Desire Disorder in pre-menopausal Women.
She is in clinical practice in Vancouver and does online consults for women facing intimate health issues. This includes assessment, diagnosis and conservative treatment of patients with sexual, bladder and vaginal health issues. She is also trained and skilled in intimate solutions for women's sexual health. Her role includes educational presentations to health care professionals and the public on a multitude of topics including fertility. She routinely has fertility doctors as guests on her radio show in an effort to raise awareness.
Maureen is an advocate for women's health and has developed a number of successful programs with respect to this.
Contact Maureen at https://www.backtothebedroom.ca/
Contact Joan Kaylor to teach Emotional Freedom Techniques to your group, keynote speaking or to release anxiety, panic attacks, OCD, trauma and trichotillomania.
On Line learning: https://joankaylor.com/online-courses/
Instagram: trichexpert
Linked In: Joan Kaylor
Facebook: Joan Kaylor, MSEd, LPC, DCEP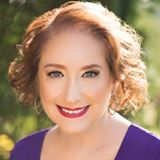 About Joan Kaylor
 Joan is an expert and trainer in Mastering the Art and Science of Emotional Freedom Techniques, aka, EFT, tapping. She earned certification in the Gold Standard of EFT from the Association of Comprehensive Energy Psychology. She is an international teacher, therapist and consultant. She has been helping individuals and families since 1994. "My passion is helping the world with Emotional Freedom Techniques and other energy psychology interventions."

Joan is the founder of Joan Kaylor, Counseling and Consulting International. She is an Energy Wellness Coach and Consultant. She is a sought-after speaker and trainer. Joan is a best selling international instructor on Udemy. She has trained thousands in EFT, chakra balancing, weight lose, ending fear, negotiating better deals and loving relationships.

Joan is a member of the Association for Comprehensive Energy Psychology, ACEP, the Association for the Advancement of Meridian Energy Therapies, AAMET,the Anxiety and Depression Association of America, the International OCD Foundation,  and the TLC Foundation for Body Focused Repetitive Behaviors. Joan is certified in energy psychology, Emotional Freedom Techniques and cognitive behavior therapy. 
Click here to see the full author's profile
Recent Episodes
Senior Women Finding Love
Let's discuss how to downsize and end overwhelm.
Sharon Ames, Esq decreases stress in the legal profession.
Are you a highly sensitive person? Do you feel bombarded with anxiety during #COVID19?
Plant Based Eating for Health with Kathleen Gage
Facts and Free Help for #COVID 19
Facts on #COVID19 #coronavirus from Marilyn S. Mates-Lottman, RN, MSN, NP-C, CEHP, CTTS
Climbing Out of Adversity with Dan McPherson
Women Lead - Become the type of leader others are waiting to follow.
Cut the Chains/ Break Down the Walls with Diane Scabilloni