Life Without Limits because there are no limits to what you can achieve.
Darkness to Light - Wanting to Die to Wanting to Live
Joan Kaylor
Feb 11 2020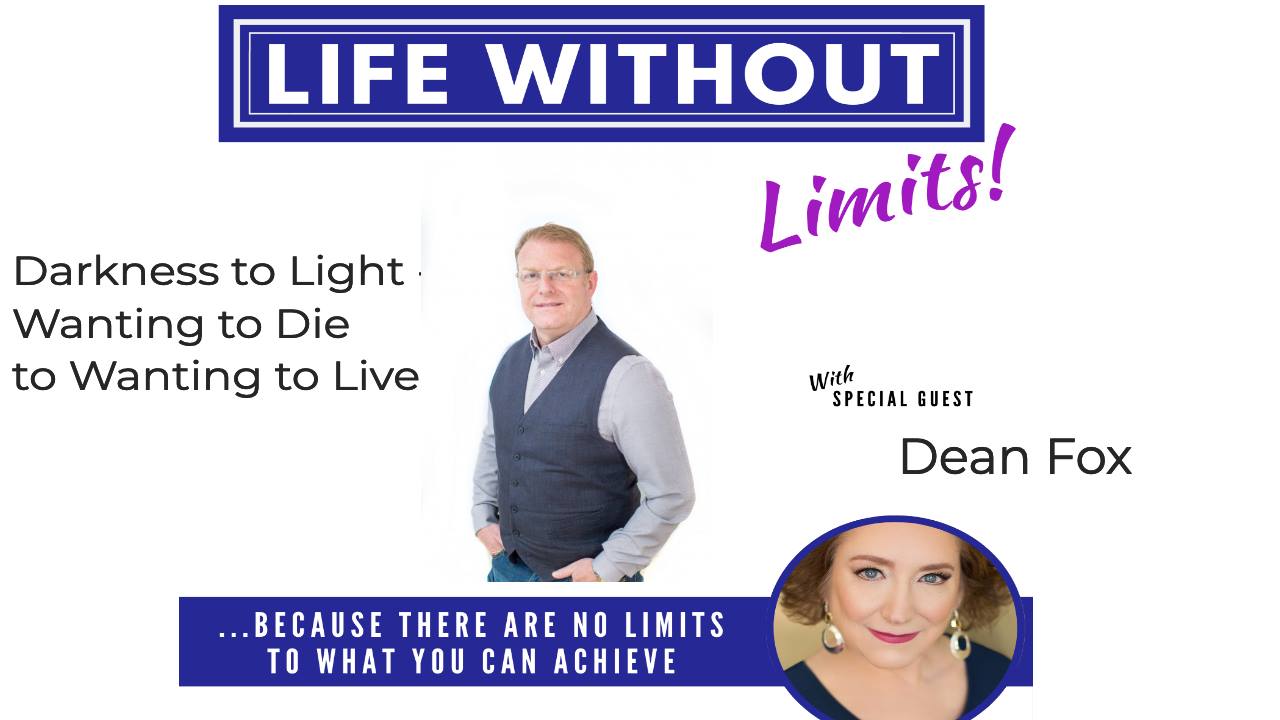 Darkness to Light - Wanting to Die to Wanting to Live
Dean has survived more than his share of tragedy from his company going bankrupt in the 2008 crash that rocked the financial industry in 2008 to almost dying in a car crash with his wife and sun. Dean explains his plan to commit suicide to finding God in a clearing in the woods and experiencing complete peace.
Dean Fox started life as an engineer in the Steel Industry and carved out a career by continually learning and trying new things, progressing from engineer to National Sales Manager with a major blue chip company, but always knew there was more to life than the day to day grind of the job.
His first taste of "entrepreneurship" and "personal development" came after reading Rich Dad Poor Dad in 2005 and he started to get involved in real estate investing and development. The 2008 financial crisis nearly cost him everything and he was on the verge of losing his home
His whole life changed when in 2010 he was involved in a major road traffic accident and he began to reassess what was important in his life.
Looking for inspiration during this difficult time he picked up a copy of Think and Grow Rich and began his journey into personal success and achievement.
Over the last decade Dean has invested in himself and rebuilt and gown a 6 figure consultancy and coaching business and has several other business interests.
For more than 5 years, Dean has taught people from many different backgrounds how to confidently change their life, create a thriving business and follow their own dreams and passions.
Dean strongly believes in the interdependence of people and the universe through the universal laws.
Through his continued activity within his own coaching and consulting business and his detailed study of the teachings of leading experts such as Bob Proctor, Napoleon Hill, Dr Joseph Murphy, Earl Nightingale, Dr Thurman Fleet and Dr Maxwell Maltz, Dean is uniquely qualified to educate others about how success is truly derived and how to go from where you are to the top in your business and make quantum changes to you and your life
Dean passionately believs that whatever you want is available to you and through his eperience and coaching he can help you get it.
Dean has a number of programmes and works with individuals, groups, employers and professionals and has helped company execs, entrepreneurs, authors, professional athletes, sales people, coaches, speakers consultants and experts from all across the world to achieve more than they thought possible in less time with ZERO resistance!
Find Dean here: https://deanfox.kartra.com/page/xDR22
Contact Joan to remove your fears with evidenced based #EFT/ #tapping, clear your chakras, end procrastination and training in Emotional Freedom Techniques.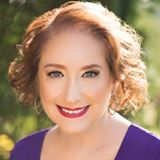 About Joan Kaylor
 Joan is an expert and trainer in Mastering the Art and Science of Emotional Freedom Techniques, aka, EFT, tapping. She earned certification in the Gold Standard of EFT from the Association of Comprehensive Energy Psychology. She is an international teacher, therapist and consultant. She has been helping individuals and families since 1994. "My passion is helping the world with Emotional Freedom Techniques and other energy psychology interventions."

Joan is the founder of Joan Kaylor, Counseling and Consulting International. She is an Energy Wellness Coach and Consultant. She is a sought-after speaker and trainer. Joan is a best selling international instructor on Udemy. She has trained thousands in EFT, chakra balancing, weight lose, ending fear, negotiating better deals and loving relationships.

Joan is a member of the Association for Comprehensive Energy Psychology, ACEP, the Association for the Advancement of Meridian Energy Therapies, AAMET,the Anxiety and Depression Association of America, the International OCD Foundation,  and the TLC Foundation for Body Focused Repetitive Behaviors. Joan is certified in energy psychology, Emotional Freedom Techniques and cognitive behavior therapy. 
Click here to see the full author's profile
Recent Episodes
Senior Women Finding Love
Let's discuss how to downsize and end overwhelm.
Sharon Ames, Esq decreases stress in the legal profession.
Are you a highly sensitive person? Do you feel bombarded with anxiety during #COVID19?
Plant Based Eating for Health with Kathleen Gage
Facts and Free Help for #COVID 19
Facts on #COVID19 #coronavirus from Marilyn S. Mates-Lottman, RN, MSN, NP-C, CEHP, CTTS
Climbing Out of Adversity with Dan McPherson
Women Lead - Become the type of leader others are waiting to follow.
Cut the Chains/ Break Down the Walls with Diane Scabilloni