Life Without Limits because there are no limits to what you can achieve.
Cut the Chains/ Break Down the Walls with Diane Scabilloni
Joan Kaylor
Feb 25 2020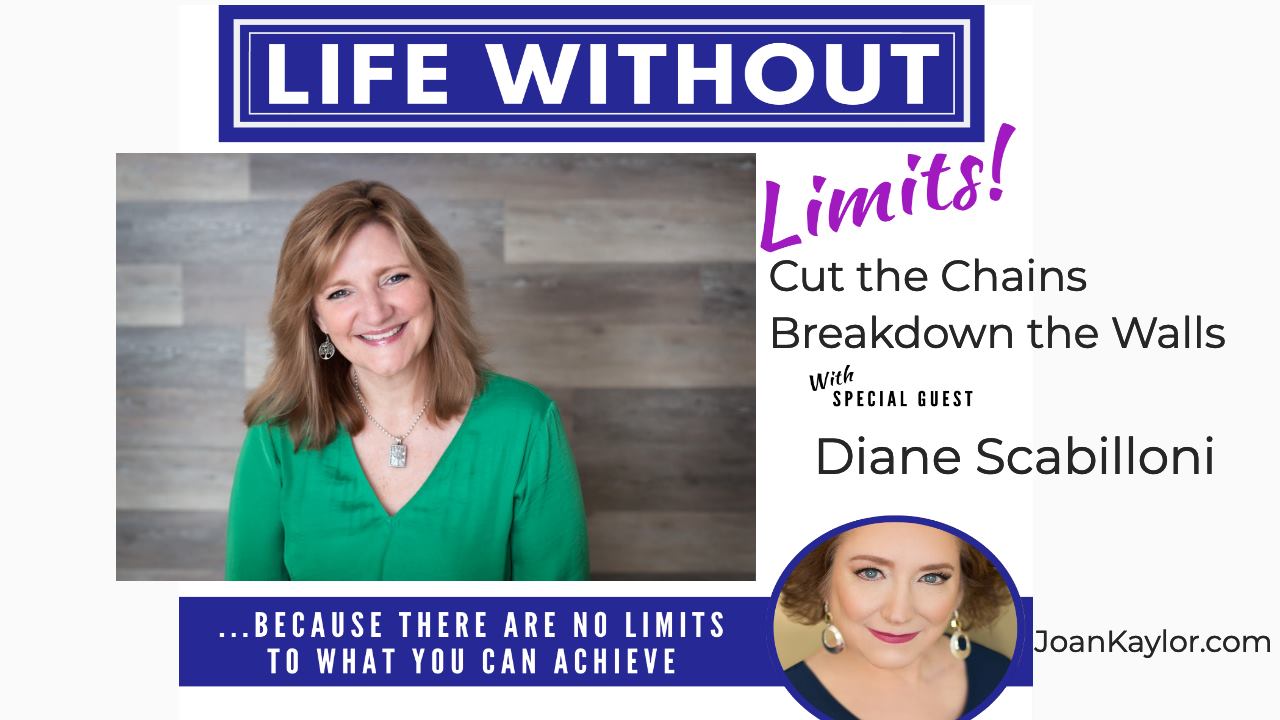 This podcast is very special. It is for children. Diane explained her vision for writing "My Friendship with Doubt" and "Rulers Don't Measure." Diane is inspiring. She will melt your heart with her message to children to let go of doubt and stop comparing yourself to others. Parents and caregivers read these books to your children. Adults will learn from Diane as well.
By day Diane Scabilloni is an award winning mortgage broker. Diane has assisted over 3000 mortgage clients over the past 20 years. Diane was recently awarded the Five Star Professional Award for the 9th year in a row. In our market, she is among the top 3% in the mortgage lending field for production and providing an excellent mortgage experience.
Diane is energized by the mortgage lending industry. She loves meeting new clients during such an exciting time in their life. Her tag line is to CONNECT, PRODUCE, IMPRESS and INSPIRE.
By night Diane is also the Inspirational Author of "My Friendship with Doubt" and "Rulers Don't Measure". She creates children's books to provide encouragement and hope for our young people. Diane is excellent at having conversations about challenging topics like doubt, fear, comparison…
Diane earned a Masters in Public Management from Carnegie Mellon University and Bachelors in Psychology and Sociology from Indiana University of PA.
When Diane is not assisting her clients, she is spending time with her husband, Jim, two teenage boys and puppy Zeke. They enjoy golfing, biking, hiking and just hanging out talking and watching movies. Diane is actively involved with her son's school as the Treasurer of the Bethel Park Cross Country Boosters.
Follow Diane at: https://www.dianescabilloni.com/
Facebook: https://www.facebook.com/dianescabill...
Instagram: @dianescabilloni
Find Joan at: www.JoanKaylor.com
Facebook: https://www.facebook.com/JoanKaylor.I...
Instagram: @trichexpert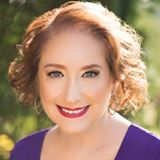 About Joan Kaylor
 Joan is an expert and trainer in Mastering the Art and Science of Emotional Freedom Techniques, aka, EFT, tapping. She earned certification in the Gold Standard of EFT from the Association of Comprehensive Energy Psychology. She is an international teacher, therapist and consultant. She has been helping individuals and families since 1994. "My passion is helping the world with Emotional Freedom Techniques and other energy psychology interventions."

Joan is the founder of Joan Kaylor, Counseling and Consulting International. She is an Energy Wellness Coach and Consultant. She is a sought-after speaker and trainer. Joan is a best selling international instructor on Udemy. She has trained thousands in EFT, chakra balancing, weight lose, ending fear, negotiating better deals and loving relationships.

Joan is a member of the Association for Comprehensive Energy Psychology, ACEP, the Association for the Advancement of Meridian Energy Therapies, AAMET,the Anxiety and Depression Association of America, the International OCD Foundation,  and the TLC Foundation for Body Focused Repetitive Behaviors. Joan is certified in energy psychology, Emotional Freedom Techniques and cognitive behavior therapy. 
Click here to see the full author's profile
Recent Episodes
Senior Women Finding Love
Let's discuss how to downsize and end overwhelm.
Sharon Ames, Esq decreases stress in the legal profession.
Are you a highly sensitive person? Do you feel bombarded with anxiety during #COVID19?
Plant Based Eating for Health with Kathleen Gage
Facts and Free Help for #COVID 19
Facts on #COVID19 #coronavirus from Marilyn S. Mates-Lottman, RN, MSN, NP-C, CEHP, CTTS
Climbing Out of Adversity with Dan McPherson
Women Lead - Become the type of leader others are waiting to follow.
Cut the Chains/ Break Down the Walls with Diane Scabilloni