Life Without Limits because there are no limits to what you can achieve.
Plant Based Eating for Health with Kathleen Gage
Joan Kaylor
Apr 16 2020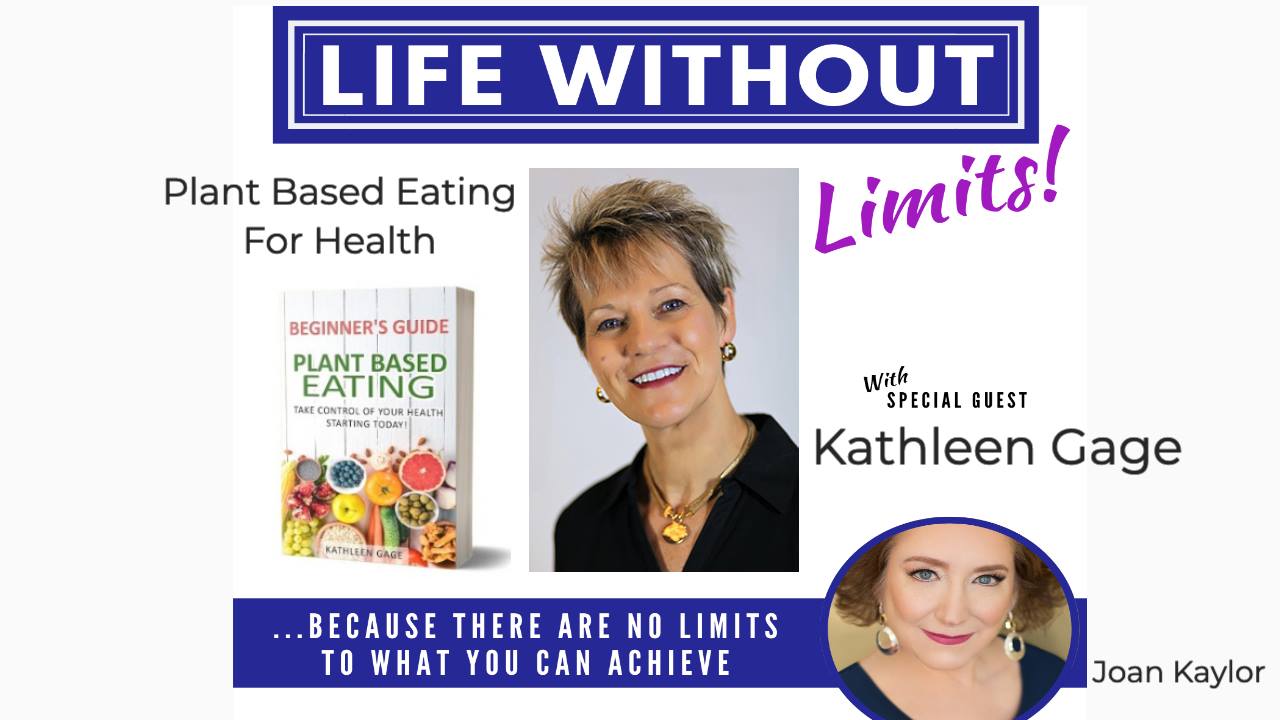 Plant Based Eating for Health with Kathleen Gage
I am thrilled to bring you this podcast. Imagine eating hemp seeds rather than eggs. How about a smoothie with kale with frozen bananas, hemp seeds and unsweetened almond milk. There are so many nutritional options. Due to the COVID19 pandemic we can no longer trust meat packing plants.
After nearly 25 years in business, Kathleen Gage is doing what most entrepreneurs would never dream of doing; changing her business direction and market in a big way. Creating a level of success many entrepreneurs aspired to achieve, Kathleen discovered a passion that had been percolating under the surface for years; a whole food, plant-based lifestyle.
As a marketing and business strategist, Kathleen Gage has made it her mission to teach solo and small business owners how to become visible to their market through the power of clarity of their message and to package their core message into speaking engagements, books, information products and consulting and coaching services.
Applying the very strategies she teaches her clients, Kathleen is rapidly growing her name recognition and position in a new market moving forward in 2020; the whole food, plant-based, vegan market.
On a mission to raise awareness about the health and business benefits of a plant based lifestyle, Kathleen has immersed herself into a lifestyle that is healthy, compassionate to animals and kind to the planet.
Proving we are never too old to pursue our passion, Kathleen received her certificate of completion in Plant Based Nutrition from eCornell University at the age of 65. Kathleen revealed to me that she is on no medication. Her labs reveal the blood of a 20 year old. Nutrition + movement and a positive attitude = a healthy lifestyle and strong immune system. Listen to how Kathleen kicked obesity and found her mission which is helping us.
Contact Kathleen:
www.PlantBasedEatingForHealth.com
https://www.facebook.com/groups/Plant...
https://twitter.com/kathleengage
https://twitter.com/plantbasedefh
https://www.linkedin.com/in/kathleeng...
www.powerupforprofitspodcast.com
I will help you remove your sugar and junk food cravings with #EFT #tapping.
https://joankaylor.com/online-courses/
For specific evidenced based EFT contact me at [email protected].
I offer a sliding scale for private consultations.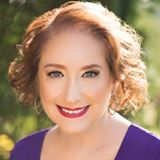 About Joan Kaylor
 Joan is an expert and trainer in Mastering the Art and Science of Emotional Freedom Techniques, aka, EFT, tapping. She earned certification in the Gold Standard of EFT from the Association of Comprehensive Energy Psychology. She is an international teacher, therapist and consultant. She has been helping individuals and families since 1994. "My passion is helping the world with Emotional Freedom Techniques and other energy psychology interventions."

Joan is the founder of Joan Kaylor, Counseling and Consulting International. She is an Energy Wellness Coach and Consultant. She is a sought-after speaker and trainer. Joan is a best selling international instructor on Udemy. She has trained thousands in EFT, chakra balancing, weight lose, ending fear, negotiating better deals and loving relationships.

Joan is a member of the Association for Comprehensive Energy Psychology, ACEP, the Association for the Advancement of Meridian Energy Therapies, AAMET,the Anxiety and Depression Association of America, the International OCD Foundation,  and the TLC Foundation for Body Focused Repetitive Behaviors. Joan is certified in energy psychology, Emotional Freedom Techniques and cognitive behavior therapy. 
Click here to see the full author's profile
Recent Episodes
Senior Women Finding Love
Let's discuss how to downsize and end overwhelm.
Sharon Ames, Esq decreases stress in the legal profession.
Are you a highly sensitive person? Do you feel bombarded with anxiety during #COVID19?
Plant Based Eating for Health with Kathleen Gage
Facts and Free Help for #COVID 19
Facts on #COVID19 #coronavirus from Marilyn S. Mates-Lottman, RN, MSN, NP-C, CEHP, CTTS
Climbing Out of Adversity with Dan McPherson
Women Lead - Become the type of leader others are waiting to follow.
Cut the Chains/ Break Down the Walls with Diane Scabilloni